Publikationen, Media
2019
So, 3.11.2019 Social Space Brunnenpassage Wien
Taller básico de narración oral impartido por Marcela Romero - Grundkurs für mündliches Erzählen mit Marcela Romer Romero, Mexiko
27.9.2019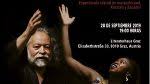 Literaturhaus Graz, Brunnenpassage Wien
6. INTERNATIONAL NON-FESTIVAL OF THE THREATRE OF THE OPPRESSED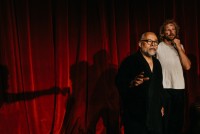 2018
"sprachen erzählen"
ausreißer - Die Grazer Wandzeitung - Ausgabe 81/2018
Oswald, Dagmar: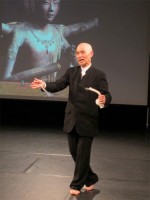 Thikwa plus Junkan Projekt - Theater muss berühren. 2012.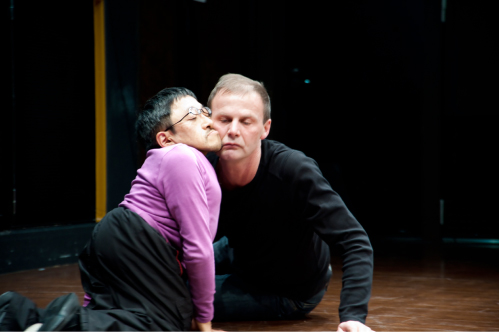 Interview mit der Tanzdramaturgin Nanako Nakajima, dem Regisseur Gerd Hartmann und dem Choreographen Osamu Jareo.
2007
Teatro delle Radici, Lugano, Schweiz
Abel Solares (Masterclass)
"La poesia del gesto"
Abel Solares:
The Face and the Mask of the Actor. 2004.
Oswald, Dagmar; Solares, Abel:
El teatro postmoderno. 2012.
Oswald, Dagmar:
Border crossings: Austrian Literature as danced by the Japanese Dancer Saburo Teshigawara.
In: Lingua. 15. 2004. 39 - 53.
Oswald, Dagmar:
Der Kulturbegriff im japanischen Denken und Auswirkungen nicht nur west-östlicher Begegnungen in den darstellenden Künsten.
In: Helga Mitterbauer , Gregor Kokorz (Hg.): Übergänge und Verflechtungen: Kulturelle Transfers in Europa. 2004.
2003
National Theatre Of Greece
4. SUMMER ACADEMY OF THEATRE
Actor's Body an Cultural Identities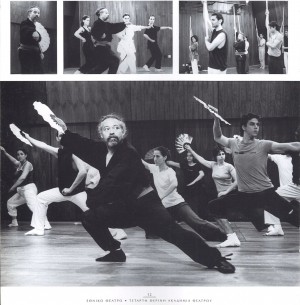 Abel Solares (Masterclass): "Flower and poetry in space"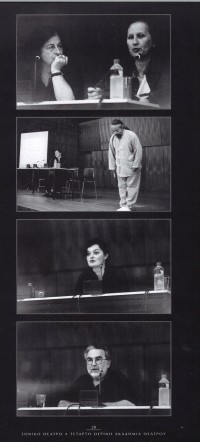 Dagmar Oswald (Lecture - Symposium): "The body as a cultural memory device"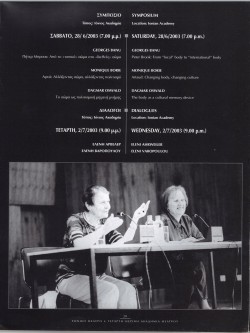 2002
Oswald, Dagmar:
Inszenierungen des Fremden. "kunst_ohne_grenzen" - ein grenzüberschreitendes Performanceprojekt.
In: TRANS. Internet-Zeitschrift für Kulturwissenschaften. Nr.12/2002. WWW: http://www.inst.at/trans/12Nr/oswald12.htm.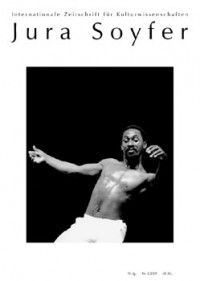 2000
UCHIMURA PRIZE - ITI Japan - UNESCO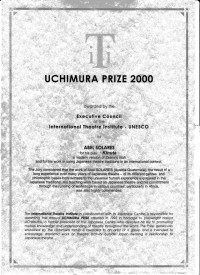 awarded by the
Executive Council of the International Theatre Institut - UNESCO
to
ABEL SOLARES
for his play "Kinuta"
a modern version Zeami's Noh
and for his work using Japanese Theatre traditions in an international context.
The Jury considered that the work of Abel Solares (Austria-Guatemala), the result of a long experience over many years of Japanese theatre - of its different genres and philosophic bases bore witness to the universal human experience expressed in the Japanese traditions. His teaching work based on Japanese theatre and his commitment through the running of workshops in various countries, particulaly in Africa, was also highly commended.
The international Theatre Institut in collaboration with its Japanese Centre, is responsible for awarding the annual UCHIMURA PRIZE created in 1992 in homage to playwright Naoya UCHIMURA, a former president of the Japanese Centre who devoted his life of promoting mutual knowledge and understanding of theatre throughout the wold. The Prize, generously endowed by the Uchimura family is awarded to an artist or a group and is intended to encourage dramatic work or theatre activity outside Japan bearing a relationship to Japanese theatre.
1977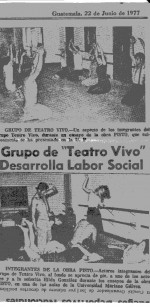 Diario de Centroamérica, 22. Juni 1977, Guatemala
Grupo de "Teatro Vivo" Desarolla Labor Social - Die Gruppe "Teatro Vivo" entwickelt Sozialarbeit